What Happens When Single Moms Get Sick? What's Your Back-up Plan?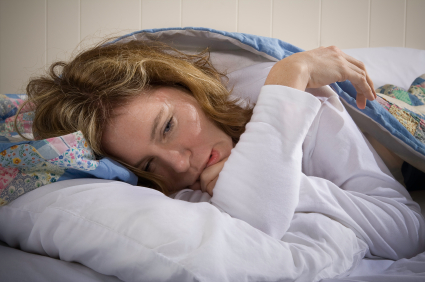 I'm a widowed single mom of two young children; my oldest is four, my youngest two. I have no ex-husband to leave the kids with every other weekend.
Recently I needed surgery that required at least a three-day hospital stay. It then required another two weeks of recovery time during which I was instructed to take it easy (a word that has no place in a single mom's vocabulary) ingest narcotic pain medication (who's minding the toddlers while I'm hopped up on pain meds), was unable to drive (or operate heavy machinery according to the warning label on my Percocet), and not allowed to lift anything over five pounds.
With these types of constraints, which are completely incompatible with life as a single widowed mom to two young kids, what's a single mom to do? Single moms need help!
And, in my case, it literally took a village; a whole lot of family, friends, daycare workers, babysitters and housekeepers but somehow we got through it.
All single moms need a support system. The people we can call on in emergencies (not just to vent- although we desperately need those people too!). Fortunately I had to turn down offers for help because I did the legwork and had all my "emergency" bases covered.
Here's what I learned:
First, I needed a healthcare advocate.
During any hospital stay it's in a patient's best interest to have a friend or family member on hand to be your healthcare advocate. This person makes sure all your comforts and needs are met. Do not count on the hospital staff to remember everything. And between worry, exhaustion and pain medicine, you, as the patient, are not thinking clearly enough and will not have the ability to advocate for yourself.
My second night in the hospital, when I was supposed to be on a clear diet, I received a meal of meatloaf and mashed potatoes. There would have been some severe complications from my surgery had I eaten that. My healthcare advocate was my mother, who made sure I got the right meal. Luckily in my situation it was a very minor mix-up and was easy to remedy. But without the watchful eye of a healthcare advocate, mistakes can range from the mundane (the wrong meal) to the extreme (the wrong medication).
Second, I needed to arrange care for my children.
During the summer months, I only have my children in daycare/camp two days a week, but I made arrangements ahead of time to keep them in those settings full time (five days a week) during my hospital stay. In the evenings, I was fortunate to have my brother and sister-in-law stay at my home and care for my children. I  was also able to hire my babysitter to come and help out my sister-in-law, since my brother often worked late.
Third, I needed to get some paperwork in order.
I typed a letter stating that my brother and sister-in-law were able to make all healthcare decisions regarding my children the week I was going to be in the hospital,and I signed it and had it notarized. I left photocopies of our insurance card (I needed the original for the hospital), and instructions about medications, allergies, etc.
Finally, I knew I would need help when I got home from the hospital and planned accordingly.
Thankfully, my mother decided to stay with me for the two weeks I needed to fully recover and I had my babysitter come and help her during the day. When I wanted to attend my bereavement support group, I called the group leader who lived close by and asked her for a ride. She was more than happy to do something to help. Friends sent meals, fruit and gift baskets and they all offered to babysit, grocery shop, stay at my home with me, and do any number of errands. Luckily I had enough family help that I didn't need to take most of them up on their offers, but knowing so many people were willing to help was a relief.
Bottom Line: When a mom gets sick, it's pretty catastrophic. When a single mom gets sick, it can be a nightmare. We all need strong support systems and during times of crisis we need to let ourselves lean heavily on them.
More Single Minded Mom Articles

How Can You Deal With Your Loss and Loneliness as a Widowed Single Mom?
A Cup of Comfort for Single Mothers; a Book You'll Want on Your Nightstand!
Life-Long Healthy Survival Strategies for Single Moms  by Ronald M. Caplan
Sandi Duffy works as a freelance writer and educator.  She hosts a blog entitled A Widow for One Year where she shares her journey as a recently widowed single mother of two young children.