Red Carpet Makeup Tips from Allison Pynn
Inspired by all of the stunning beauties you saw on the Oscars red carpet? Who isn't? But finding the perfect designer gown is only half the battle – beautiful makeup can truly make or break an outfit. To achieve your own gorgeous look for a big night out (cocktail party? hot date?), follow these makeup tips from Allison Pynn, professional makeup artist extraordinaire.
The secret to a red carpet look lies in your SKIN!  There's a reason why our favorite Hollywood A-listers have that "glowing" look about them…their skin is in tip-top shape!  Gorgeous skin is the first in scoring a red carpet look. If you have ample warning before your glamorous debut, you can start prepping your skin. Here's how:
1. EXFOLIATE…Visit an aesthetician (I highly recommend a microdermabrasion treatment) or, if necessary, you can try a home remedy. Mix 1 tbsp sugar with your regular face wash and scrub away those dead skin cells!
2. APPLY A PORE-CLEANSING MASK. This will lift away dirt from your pores.
3. MOISTURIZE.
4. DRINK LOTS OF WATER!
Once your skin is looking great, follow these makeup tips for a red carpet look of your own!  A great way to choose an up-to-date makeup look is by peeking at a current fashion magazine.  This will give you a visual guideline to ensure you're up to speed on current looks.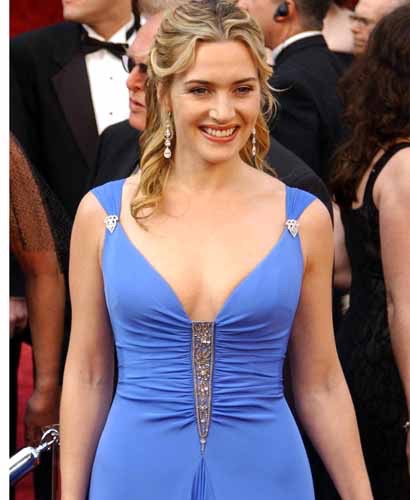 The key is to still look like YOU, however. This is not the time to try out a new bright eyeshadow or lip colors that don't complement your skin tone.  You want to look glamorous, not made-up!
1.) If you have large pores and fine lines, start with a foundation primer.
2.) Apply a tinted moisturizer. If you don't own one, make your own!  Mix 1 part foundation with 1 part moisturizer.  For an extra glowy look, mix 1 part foundation to 1 part liquid highlighter.
3.) Dust face powder on your T-zone (across forehead, down nose, along chin). No powder on your cheeks!
4.) Blush it up! Nothing completes a fresh, flirty face better than blush!  A peachy-pink shade is a universal color that looks great on almost everyone.
5.) Shape up your eyebrow design! Go get them professionally waxed or, if this is not possible, tweeze unwanted/stray hairs.
6.) Eye Makeup….Dust eyelids with powder (this will ensure your eye makeup will stay put longer).
Choose 3 eyeshadow colors in neutral, earth tones.
Apply the lightest one on the lid, the middle tone in your crease, and the darkest color in the outer corner of your lid. Then blend them together. Remember, you don't want to see where one color starts and the other begins.
Line bottom lash line with the same eyeshadow color you used in your crease (forget eyeliner on the bottom!). Eyeshadow will last longer and give the eye softer definition, making your eyes appear larger and sexier.
Line top lash line with eyeliner (black or brown only).
Curl eyelashes.
Layer on 2 coats of mascara (don't forget to use an eyelash separater to avoid spider-lashes!)
False eyelashes…Nothing makes eyes sexier than adding a few individual eyelash clusters to the ends of your outer lashes. False eyelashes take your eyes from pretty to GORGEOUS!
7.) Exfoliate the Lips! Try taking a toothbrush and gently exfoliating your lips to remove dead skin. Next, dust lips/lip area with powder (this will help prevent lip color from bleeding into fine lines). Choose a lip shade that matches your natural lip color. Line lips with lip liner (creamy liners are best) and then apply lipstick/lipgloss as usual.
VOILA!  You're red carpet-worthy and ready to impress!
PRODUCT SUGGESTIONS…
Moisturizer: Kiehl's
Foundation Primer: Smashbox Photo Finish
Tinted Moisturizer: Bobbi Brown
Liquid Highligther: Smashbox Artificial Light
Loose Powder: Jane Iredale, mineral powder
Blush: NARS "Orgasm"
Eyeshadow: MAC
Mascara: Jane Iredale or Benefit's Bad Gal Lash
Lip Color: Bobbi Brown
False Eyelashes: Sally's Beauty Supply
For extra tips/techniques, visit

www.makeupaz.com
More SMW Style articles
2009 Fashion & Beauty Resolutions
Bargain Beauty Buys
The Power of Perfume