Holiday Cocktails: Spiced Caramel Apple Martini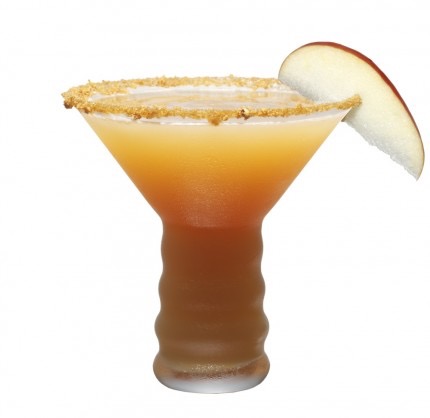 The Appletini created quite a stir when it was first introduced, but Kara Newman, author of Spice & Ice, put her twist on the apple martini with a little holiday cheer:
Ingredients:
2 oz Domaine de Canton ginger liqueur
1 oz Van Gogh Dutch Caramel Vodka
2-1/2 oz Apple cider
1 dash lemon juice
Directions:
Rim martini glass with agave syrup and crumbled gingersnap cookies at set aside. Add liquid ingredients to a cocktail shaker with ice and shake well. Strain into martini glass.
Day 1: The Winter Wonderland
Day 2: Spiced Caramel Apple Martini
Day 3: Eggnog Martini
Day 4: Spicy GingerMan
Day 5: Candy Cane Lane
Day 6: Turtle Doves
Day 7: Berry Merry Xmas
Day 8: Kringle Kocoa
Day 9: Café Caramel Martini
Day 10: Star of Night Martini
Day 11: Caramel Pumpkin Cheesecake Dessert Shots
Day 12: Reindeer Tracks