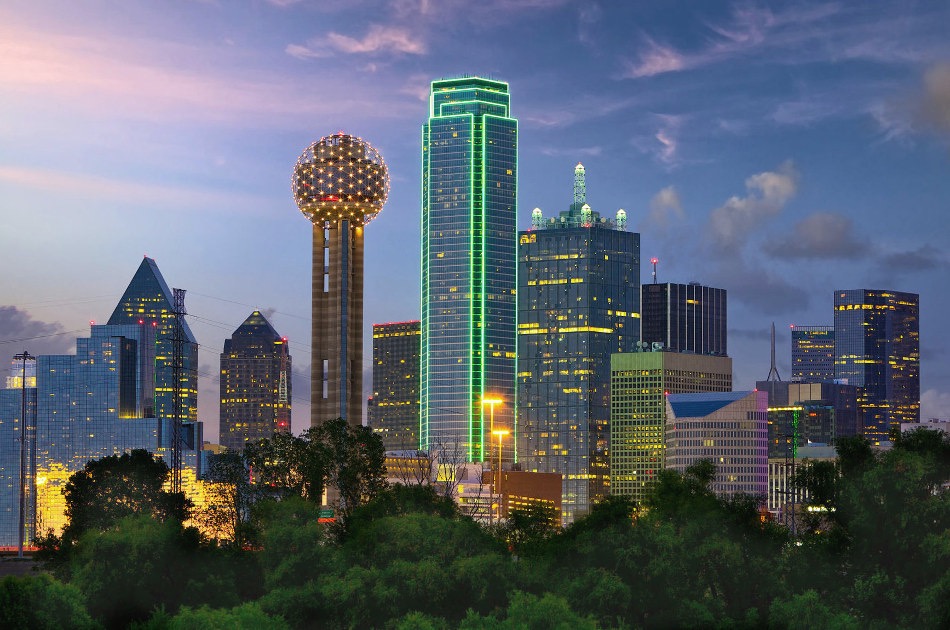 9) Dallas
There's a reason all your exes live in Texas, particularly if the city is Dallas.
Top industries in Dallas include defense, financial services, information technology, and life sciences. These and other fields serve the area well in terms of job opportunities; the city's unemployment rate is below the national average.
The cost of living in Dallas is also below many other cities on our list, and it's 44 percent below the cost of living in New York.
Housing options include luxury high rises, townhouses in gated communities, single family homes, and more. And yes, if a true ranch is your dream (as opposed to the house kind), on the outskirts of the city you can find one with a corral or two.
But don't mistakenly think Dallas is all cowboys and cowgirls. The city has a thriving arts community, six cultural centers, a performing arts center, an opera house, and more. Dallas is also home to many fine restaurants, antique shops, and specialty shops.
In addition, Dallas features upscale malls, designer boutiques, and vintage shops. If you like to shop, you'll love this aspect of Dallas.
Pro sports and this city go hand in hand, as does enthusiasm for the home team. Everything is big in Texas, including the singles population. More than 30 percent of the adult residents are single, and the ratio of women to men is nearly even.
There's plenty to do in Dallas, but when you're ready to travel, Dallas/Fort Worth International Airport offers options that are limited only by your imagination. It's the world's third busiest airport, with nearly 1,750 flights per day.
Travel options, social options and job options make us opt for Dallas as a top city.