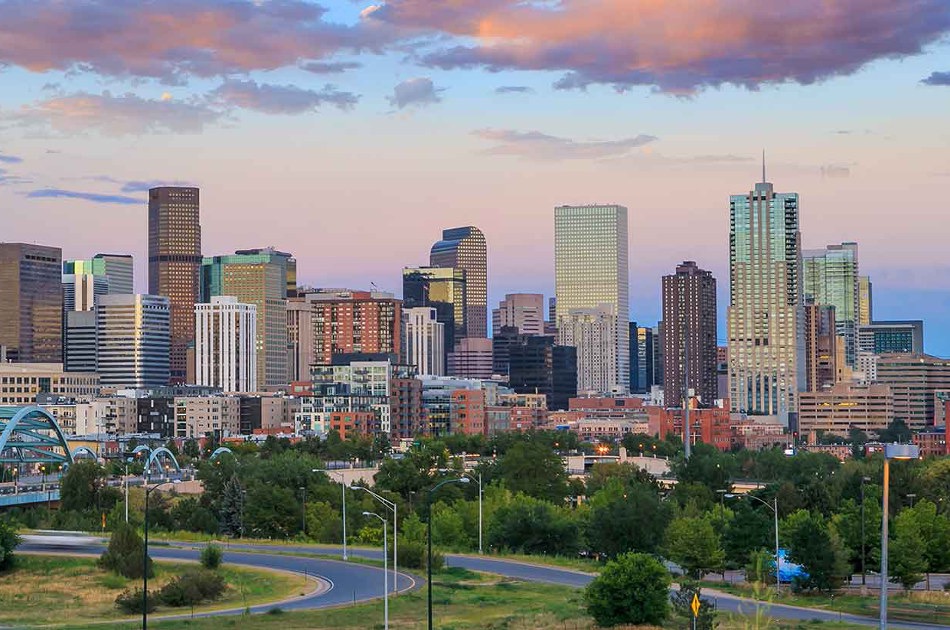 7) Denver
The Mile High City is high on the list of Top Cities for Single Women for a number of reasons. Its top industries include aerospace, aviation, satellite, mining, energy, and bioscience. A number of these fields, particularly energy and bioscience, offer a range of job opportunities.
The rate of unemployment in Denver is below that of most major cities; in fact, with the exception of Washington, D.C., Denver has the lowest unemployment rate of any city on our list.
The cost of living is also fairly reasonable in Denver; it's 36 percent less expensive to live in Denver than in New York.
The city offers every type of housing option, from apartments, condos, and lofts to single family homes. Rental rates are reasonable, particularly in relation to other metro areas. Single women looking to purchase a home can also find value for the dollar in Denver. And chances are your home will have a view of the Rocky Mountains.
The majestic Rockies are a source of beauty and activity. Whether you're into skiing, hiking, camping or just taking in the scenery, you'll be able to do it living in Denver. Nearby state and national parks are among the most magnificent in the country.
But Denver isn't only for rugged outdoor types. Single women will also find sophistication in this city. Arts and culture will stimulate your mind and nourish your creativity. Meanwhile, top spas and salons will help you address other aspects of wellbeing.
The city is home to several colleges and universities, as well as top sports teams. There's plenty to see and do in Denver, whether alone, with friends or as a couple.
And speaking of couples, single women will find plenty of solo mates in Denver where approximately 30 percent of the population is single and the ratio of women to men is almost even. A nearly perfect singles equation, job opportunities, and the great outdoors make us Rocky Mountain high on Denver, Colorado.