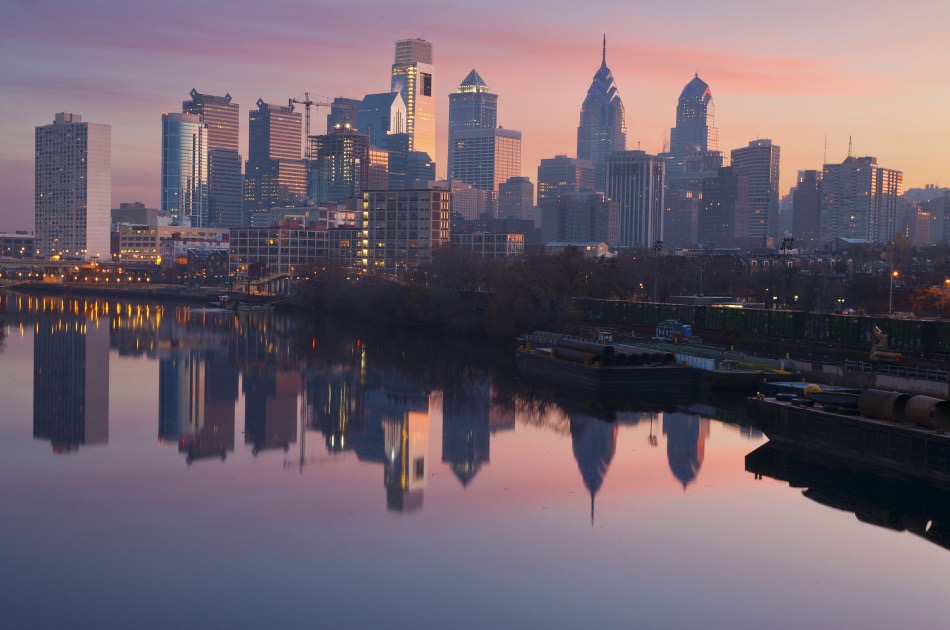 5) Philadelphia
The City of Brotherly Love has much to offer single sisters. Its unemployment rate is below the national average, and the city is not dependent on one or two industries for career opportunities.
Philadelphia's top industries include finance, insurance, medical instruments and supplies manufacturing, medical research, and pharmaceuticals. The city also has a thriving tourist business; Philadelphia is among the most-visited cities in the United States.
Home to an impressive array of colleges and universities and museums, Philly offers plenty to stimulate your interest. The city also has many historic sites, including Independence Hall, where the Declaration of Independence was signed, and the Liberty Bell. And if that weren't enough, Philadelphia lays claim to championship-winning sports teams.
There is always something happening in Philly, no matter the time of year. During the year-end holidays, the city comes alive with the spirit of the season. The city's many traditions include the Festival of Trees at the Pearl S. Buck House, which features more than a dozen beautifully decorated trees. The Philadelphia International Flower Show, the world's largest indoor exhibition, held annually in March, will put you in the mood for spring. In fall, there are harvest festivals. And of course in summer there is the 4th of July. No city celebrates Independence Day like Philadelphia.
Single women seeking housing in the city of sisterly love will find a wide range of choices, from modern skyscrapers to row houses to Victorian homes. And the cost of living in Philly is 44 percent less than New York.
This allows for travel opportunities, and there are plenty of places to go within a short distance of the city. The Jersey Shore is only a couple of hours away, as are the Pocono Mountains. The city is also within close proximity to two other top places on our list: Washington, D.C. and New York.
Like a few other cities on our list, Philly has slightly more women than men, but approximately 33 percent of the population is single. The large number of singles, low cost of living, and high number of cultural, entertainment, and other social opportunities, not to mention array of industries, make Philadelphia a favorite city.