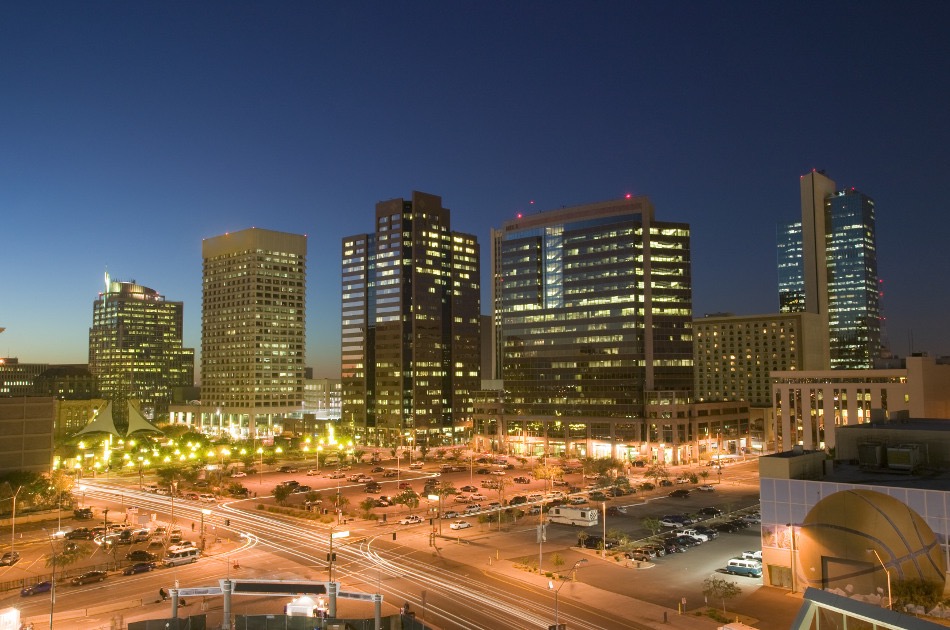 6) Phoenix
If you want to go west, single woman, consider Phoenix. With an unemployment rate below the national average and several main industries from which to choose, Phoenix just might be the place where your career soars.
High tech and manufacturing, two sectors showing signs of improvement, are big area employers, as are the aerospace and service industries. The city is also home to a number of Fortune 1000 companies and several colleges and universities.
The cost of living in Phoenix is 45 percent less than New York, and one benefit of the recession is that housing has recently become much more affordable. Whether you're seeking an apartment, condo or single family home, you'll find it in Phoenix. And if Southwest is your style, you've found your paradise.
Phoenix is steeped in Native American history, and local style reflects the influence. Architecture, décor, clothing, jewelry, and more are distinctly Southwest in color and design.
Not surprising, history and art museums tout area culture. However, Phoenix also enjoys a thriving contemporary arts scene.
Phoenix is also home to professional baseball, basketball, football, and hockey teams, so single women sports fan will feel right at home.
There are many opportunities for pursuing healthy living in Phoenix. The city and surrounding areas include mountain and desert preserves where you can enjoy everything the beautiful outdoors has to offer. Be forewarned: Summers are hot in Phoenix. The tradeoff is that during the winter months temperatures are mild.
Be that as it may, winter sports enthusiasts should not dismiss Phoenix. There are plenty of opportunities for skiing and snowboarding within a few hours of the city.
There's much to hold your attention in Phoenix, and much to explore year round a short distance away, including one of the most spectacular sites on earth, the Grand Canyon. Travel is also easy from Sky Harbor International Airport, which offers approximately 1,500 flights per day and is only three miles from downtown Phoenix.
The ratio of women to men is nearly equal in Phoenix, and approximately 30 percent of the population is single. The downtown art and music scene offers a lot of entertainment possibilities, and places to meet people.
Because life in Phoenix favors both your personal and professional life, this city rises above several others on our list.