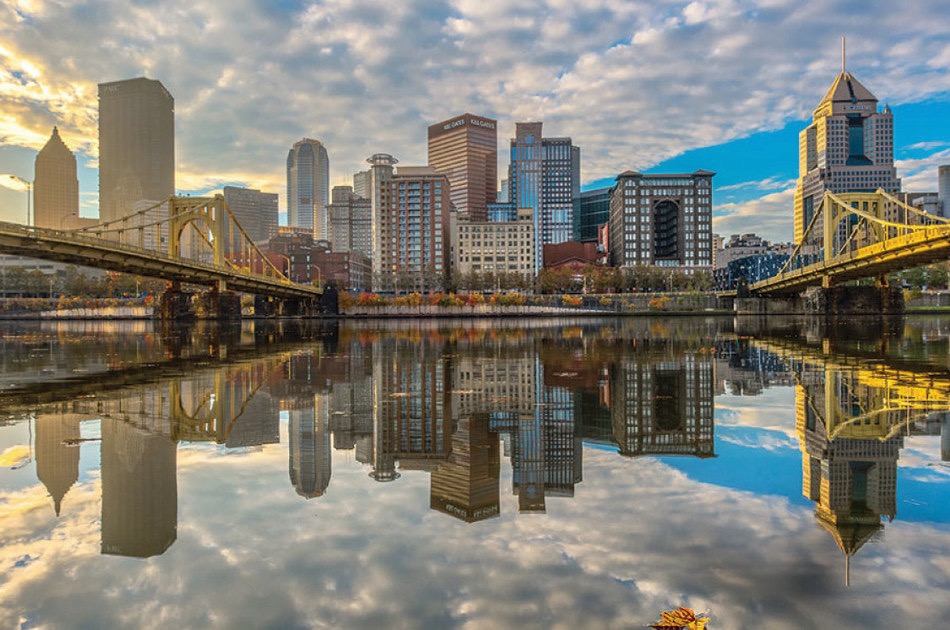 8) Pittsburgh
If you still have images of Pittsburgh as a steel town, it's time to take another look. This city has evolved into a bustling center of commerce, and it has become quite cosmopolitan in the process.
Pittsburgh's unemployment rate is far below the national average, with top industries that include finance, health care, and technology. Job seekers take note: Two out of those three, health care and technology, are high-growth industries. The city is also headquarters to a dozen Fortune 1000 corporations.
What's more, the cost of living in Pittsburgh is 49 percent less than New York – and that's not a typo. Homes are priced well below the national average in Pittsburgh, which means more house for your money and more money after your housing costs are covered. Indeed, whether you plan to rent or own, you can plan on your dollars going further in a city that offers Victorian and other single family homes, townhouses and condos, lofts, and more.
Pittsburgh boasts several top universities, including the University of Pittsburgh and Carnegie Mellon University. Education is integral to this city, and it offers professional growth and employment opportunities.
The arts also thrive here. Art museums include the Andy Warhol Museum and the Carnegie Museum for the Arts, among others. The Pittsburgh Symphony Orchestra, the Pittsburgh Opera, and the Pittsburgh Ballet all feature top talent.
In addition, Pittsburgh is home to major league baseball, football, and hockey teams.
From the standpoint of personal recreation, the city's parks and three rivers offer numerous possibilities that include hiking, biking, canoeing, kayaking, and more.
Pittsburgh has slightly more women than men, but approximately 29 percent of the population is single. One of the many positive aspects of Pittsburgh is its ethnic diversity, which contributes to the city's culture and its charm, and allows for an affinity, even if you are originally from elsewhere.
A single woman looking to further her career and enjoy a variety of entertainment options, while enjoying the best of old and new in a classic yet affordable American city, should consider picking Pittsburgh. It's why we did.