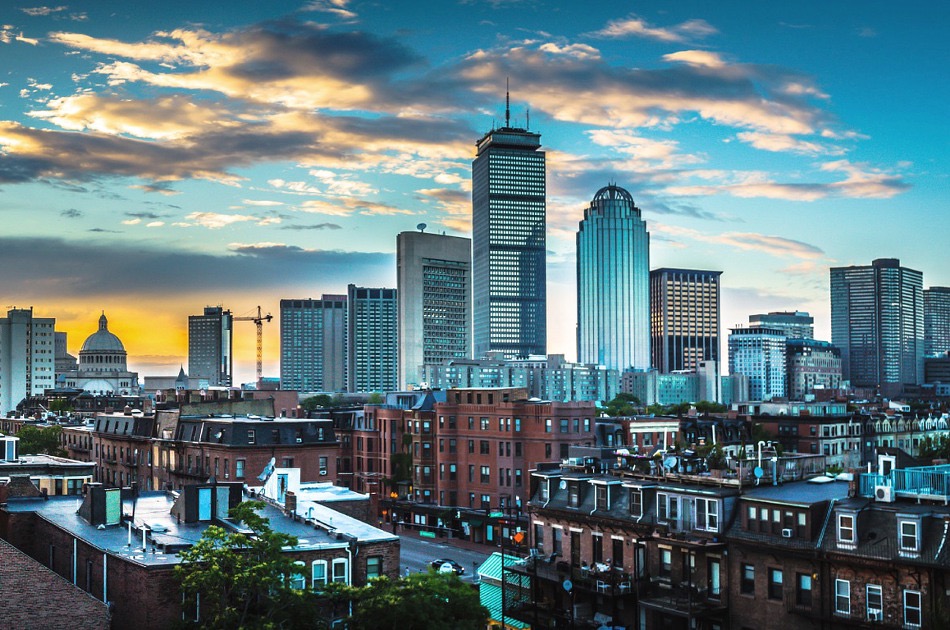 1) Boston
For single women, Boston has it all. The city's unemployment rate is more than two points below the national average, and Boston offers a wide range of career opportunities.
A renowned education hub, Beantown is home to some of the nation's top colleges and universities. Whether you're seeking a degree or looking to further your knowledge in a field, this is the place to do it.
But school ain't just for learning. Boston's colleges and universities are among the city's many employers. Boston is also home to high-tech research, a growing biotech industry, heath care facilities, and many large financial firms. In addition, it's a publishing hub.
When it comes to cost of living, Boston is considerably less expensive than a number of other cosmopolitan locales, including New York and Washington, D.C., and surprising it's even slightly less expensive than Seattle.
For cost of living, we referenced Sperling's BestPlaces data, which factors in housing, food/groceries, transportation, utilities, health, and miscellaneous expenses using a variety of resources. (For additional details, see "Sources of Information" on Page 12.)
The reasonable cost of living in Boston, coupled with big city salaries, allows single women to splurge on entertainment, and in this city there's plenty to do. If you're a sports fan, you'll find top teams in Boston, no matter your sport of choice. Boston is home to the Red Sox, the Celtics, and the Bruins. And of course, on the outskirts of town, you can watch the New England Patriots play.
Culture abounds in Boston: Symphony, opera, and theatre all flourish here. If you favor rock, pop, hip-hop, jazz, country or other musical entertainment, you'll also find what you seek. A variety of large, mid-size, and small venues host top musicians and emerging talent.
The city boasts several top art, science, and history museums, and is home to the John F. Kennedy Presidential Library and Museum. And speaking of history, Boston is steeped in it. From the nation's oldest baseball stadium, Fenway Park, home of the Boston Red Sox, to historic Faneuil Hall, now part of a gigantic marketplace, and more, time spent in Boston gives you insight into the country's heritage.
Within the city itself there are countless opportunities for entertainment and social interaction. But what Boston has to offer the social single woman isn't confined to the city limits. Fabulous beaches are only a short distance away, as are opportunities for skiing and snowboarding. Meanwhile, Logan International Airport is easily accessible, and it offers on average more than 1,100 flights per day.
From the standpoint of housing, the city offers a variety of choices that include historic brownstones and modern high-rises. With regard to personal style and fashion, in Boston you'll find nearly everything you could possibly desire. If Newbury Street, an eight-block stretch of shops and boutiques, doesn't strike your fancy, there are malls, department stores, and outlets.
Boston is culturally diverse and, like most large U.S. cities, allows for individual expression and lifestyle. There are houses of worship for various religious denominations and resources for spiritual exploration. Well-being and Beantown go together in other ways as well; the city has top hospitals and health care facilities.
Boston has slightly more women than men, approximately 52 percent to 48 percent, but approximately 33 percent of the population is single. Add to the mix the fact that Boston singles tended to be educated and career-minded, and you have a winning formula, one that earned Boston SingleMindedWomen.com's top city status.