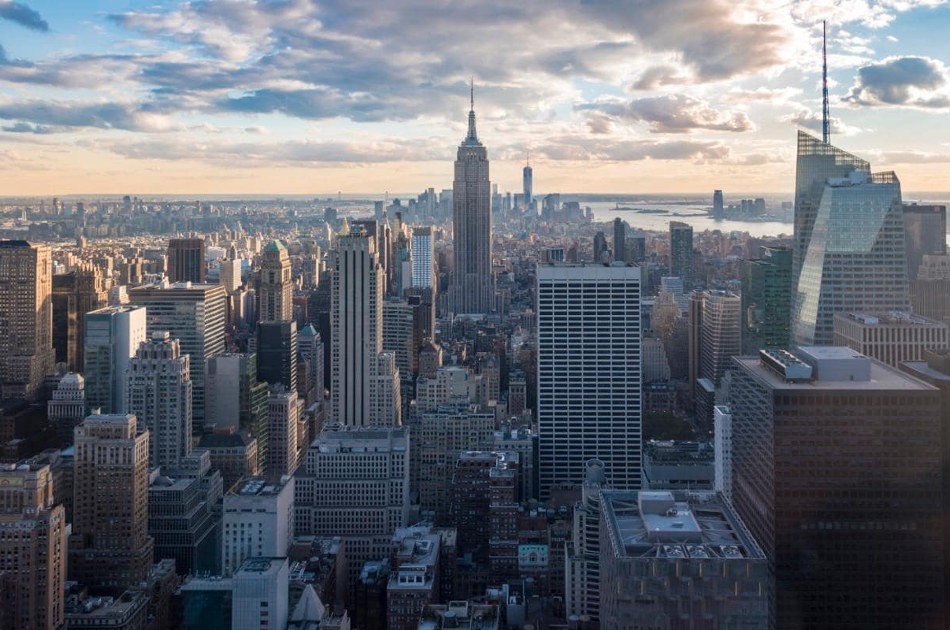 3) New York, New York.
So nice they named it twice, and it might have gotten top billing on the Top Cities for Single Women list were it not for the high cost of living and the rate of unemployment, which was 9.1 percent at the time of our analysis. The financial services sector took a huge hit during the recession, and as a result New York was dealt a blow. And it wasn't only Wall Street jobs that were impacted; the trickle down effect of the economy hurt the entire city.
Be that as it may, the employment outlook is improving, in financial services and other industries. It's also worth noting that New York offers far more than bulls and bears in the way of employment. Advertising, fashion, theatre, business services, technology, and of course tourism are all big in the Big Apple. The legal profession is a top employer here as well. Although it too was hurt by the recession, like finance, it shows signs of bouncing back.
Professional positions in New York tend to pay well. However, it isn't cheap to live in this metropolis. Fortunately, home and rental prices have dropped because of the economy, and in fact there are deals to be had.
There are also a wide variety of neighborhoods and housing choices, from Greenwich Village with its brownstones to lofts in SoHo to doorman buildings in Midtown, and more.
As the fashion capital of the U.S., New York is a singleista shopper's paradise. Whether you favor the high-end fashion of Fifth Avenue or downtown's boutiques, you'll find something to suit your style in Manhattan.
When it comes to entertainment, this truly is the city that never sleeps. New York is a bustling center of commerce and tourism by day, but at night it glows, literally. The bright lights of Broadway, the soft glow of the Empire State Building, and the shimmering Chrysler Building are just a few landmarks that continue to dazzle, regardless of how long you live in New York.
And of course there's no shortage of entertainment. Besides Broadway, there's Lincoln Center, Carnegie Hall, concerts at Madison Square Garden, countless clubs and other music venues, and restaurants galore.
Few, if any, cities rival New York in terms of art museums. Meanwhile, the Museum of Natural History and the Hayden Planetarium allow for journeys far beyond the city.
Sports fans will find top teams to root for in New York. Sports enthusiasts will also find plenty of opportunities for play as well. Central Park's 843 acres include 58 miles of pedestrian paths where, yes, you can train for the New York City Marathon.
Weekend getaways to the mountains of Upstate New York for camping and hiking in summer or skiing and snowboarding in winter are easy. The world famous Hamptons, with their incredible beaches, are also only a short distance away.
Long distance travel is convenient from JFK International Airport or La Guardia Airport. Rail and bus offer travel options as well.
There are slightly more women than men in New York, but as in Washington, D.C., approximately 33 percent of the population is single. What's more, in New York there are no shortages of opportunities to mingle. If you're interested in a fast-paced, exciting city, where you can also shop till you drop, you might want to make a brand new start of it in old New York.